November 6, 2018
Good Morning,
You may be surprised to be hearing from me. You gave me your email for our newsletter and I know, I've not reached out to you…I'm so sorry. I've been wanting to keep in touch with you but the grooming shop has been so busy I've hardly had a chance to sit down and write. With the help of Yazmin returning to our team, I'm finally freed up to connect with YOU!
Tuesday Tips:
I am so excited to be sending you the very first Tuesday Tips! You can expect an email from me each Tuesday with valuable tips, entertaining stories, yummy recipes, and a few fun surprises for both you AND your dog.
I've been working with dogs since I was 7-years old. That has given me LOTS of years of seeing everything possible with dogs from dog psychology, ideal foods, training anything from guard dogs to new puppies, breeding and grooming. You name it; I've experienced it in my 45+ years working with dogs. As you can imagine, I have so much to share with you... and I have never before done it in written form. So please bear with me as I do my best!
Abundant Fall Harvests:
With fall in full swing the air is cool and crisp. My giant poplars are in full bloom of vibrant yellow hues and the garden is reaping abundance with the final harvests of fruits and veggies. I know for me, at this time of year, I start wanting soups and stews. That is a great opportunity to use all that excess from our gardens. Stews and soups are not only for you....they are a great meal for your dog too!
A homemade stew gives you a way to work in fresh food, packed with nutrients and vitamins for your dog. I can tell you first hand, that since I've been supplementing my 14 & 15 year old dogs diet with this hardy homemade stew they've really perked up to their younger, playful selves - they are moving more freely and have energy. Not only that, Dog Stew is the perfect way to clear out your freezer from those cuts of meat you've forgotten about.
Here's my basic Dog Stew recipe which gives you lots of room to improvise with what you have on hand. Varying ingredients is great for your dog because they get variety of flavors and tastes.


Dog Stew
Veggie Suggestions: 2 -4 Cups
Broccoli
Cabbage
Carrot
Cauliflower
Green Beans
Kale
Peas
Potato
Pumpkin
Spinach
Squash (winter & summer)
Swiss Chard
Tomato
Meat Suggestions: 1/2 to 1 Cup
Wild Meats
Fish (no bones)
Chicken (no bones)
Buffalo or Beef
Knuckle Bones
Other Additions:
1 Tbs - Bacon Grease or Coconut Oil
1/4-1/2 cup - Brown or Wild Rice
1/4 -1/2 cup - Lentil Beans
1/4 tsp - Garlic Powder
1/2 Tbs - Turmeric & Pepper
Himalayan Salt
Start Rice & Lentils boiling in 2-4 cups water. Cut veggies & meat small. Add to pot. Add 1 tbs oil. Add seasonings. Boil on low for 1 to 2 hours. Cool and refrigerate. Can be frozen. I mix a couple tablespoons with regular meal.
And, to keep you healthy and warm on these cool nights, here's a wonderfully simple bean soup recipe for you. Beans are packed with healthy protein and feel satisfying in your belly:

Simple Bean Soup
4 Cups Water
1- 1/2 Cup Pinto Beans
1/2 Onion diced
1/2 Serrano Pepper diced
1/4 tsp Garlic
1/2 tsp Cumin
1 Cup Ham cubed (optional)
Salt & Pepper to taste
Just cover beans with water. Boil for 1 minute- turn off heat- let stand for 1 hour. Rinse beans, add water and ingredients. Simmer on low heat for 3 or 4 hours, stir occasionally. Serves 6 Enjoy!
In happiness & health,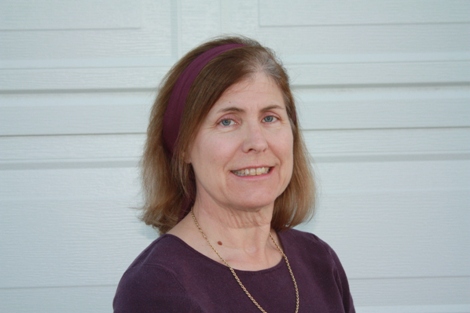 Ruth